Badgworth Equestrian Centre
We will be exceptional sad for this era to come to an end,
We have been so fortunate to been supported by amazing old friends into our
venture as well as meeting more incredible friends during our time here,
After 22 years here we have now sadly decided we are all getting a little old
and have no children wanting to take on the place, it would be a lovely
opportunity for someone to take on running this magical place, to make more
great memories. If the new proprietor wished, I would be happy to help them
to make a smooth change over for our competitors.

Badgworth is an exceptionally popular equestrian venue, being voted this year
as one of the top 4 in the country, the centre is approved by British Horse
Society, British Show Jumping and British Dressage.
We also have lots of Arena hire from riding and pony clubs, as well as private
bookings, we are one of the few Indoor Schools in the area,
As well as running show we offer DIY livery, with every space always full.

Accounts can be seen, this is a very viable business which is only running at
partially capacity. Re opening of the cross-country course could generate a additional income.
Also, it has spectacular views.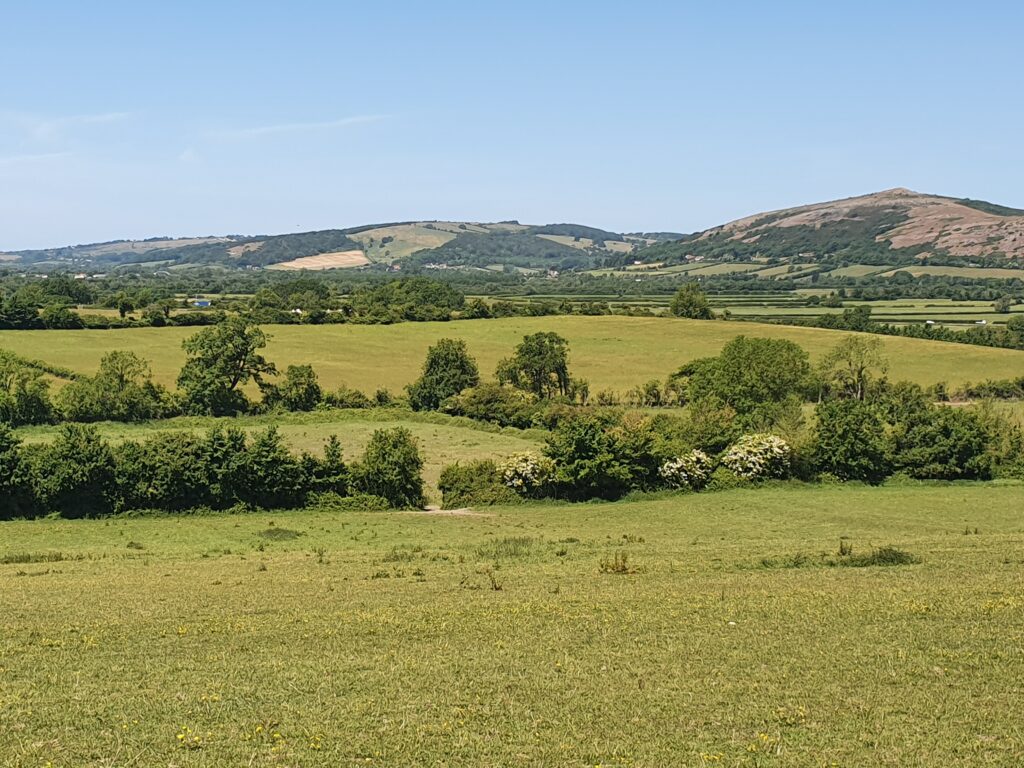 Thank you to Paul Clegg for the video https://www.paulclegg.uk/videomarketing/
So, here's what it comes with:
1 Bungalow with 6 bedrooms with 4 acres
1 Bungalow with 4 bedroom
1 bed self contained annex
Indoor School
2 x out door schools
50 acres
38 Stables

The Lodge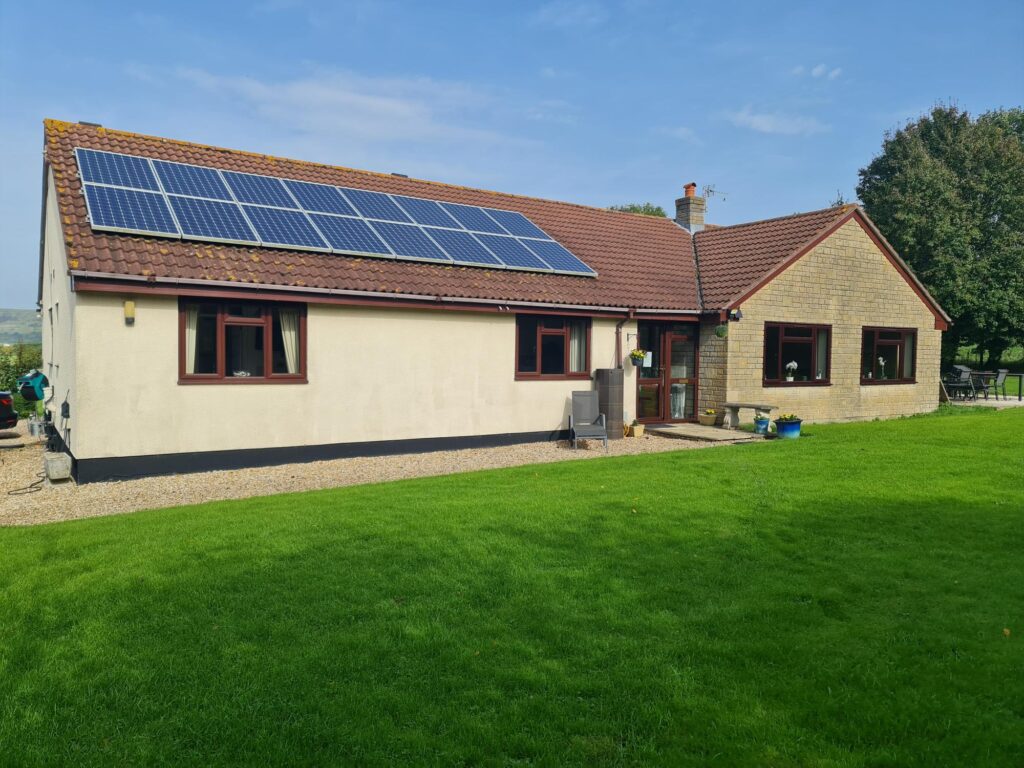 An impressive bungalow with 6 bedrooms, three with air conditioning, 3 bathrooms. Large kitchen dinner, stunning lounge, large study / office room, and large conservatory, double garage and workshop at present used as a gym, covered storage for a motor home, large extensive gardens with mature trees, with approximately 4 acres of fields, divided into 3 paddocks one with a 20-foot field shelter, This property has separate deeds to the rest of the property, allowing for a separate entrance and driveway.
Beech Tree Farm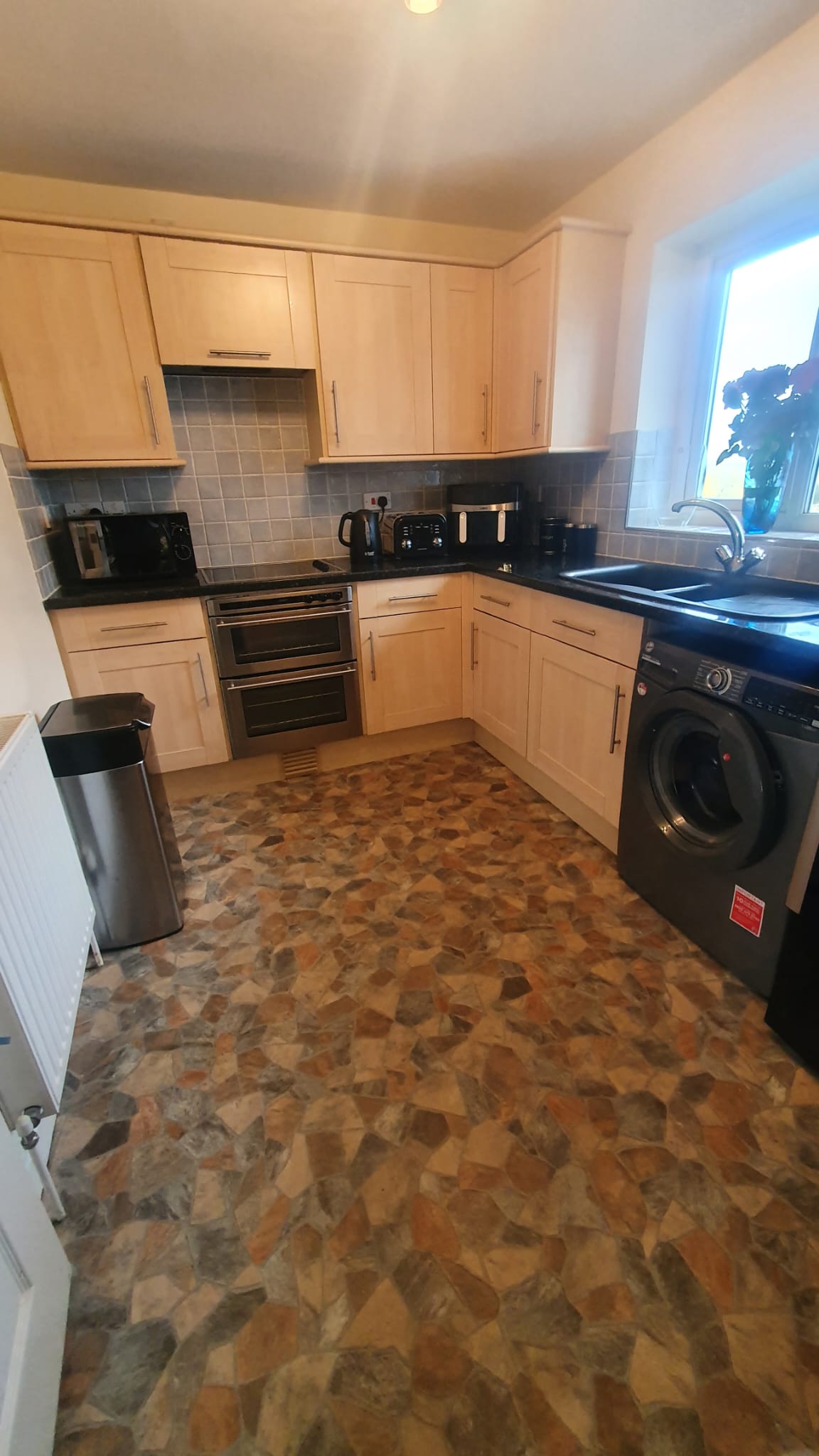 4-bedroom bungalow with a family bathroom, Large Lounge, dining room and spacious kitchen with a large utility area and separate toilet, with a extensive gardens, with double garage and comprehensive under house room, which would be great for a games rooms, personal gym, has been used for restoring cars and other projects. Attached is a self-contained one-bedroom annex with large Lounge, kitchen, bedroom and Bathroom, and dining area in the conservatory, at the rear a hot tub, large garden with amazing views.
Equestrian Arenas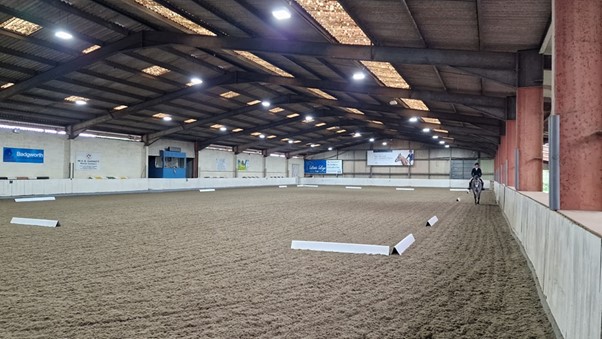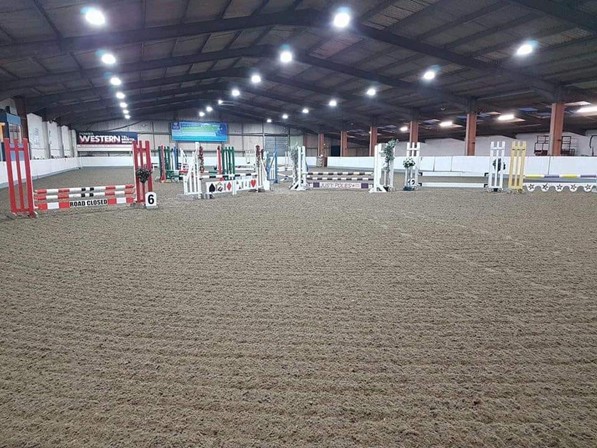 At the Top end Viewing area with Commercial Kitchen and 3 Toilets ( one with disable access and Shower )
Consultancy room/View Gallery
Just been fully refurbished to a high standard, including hot and cold air con unit, presently used as a clinics specialising in computer generated performance enhancing 3D printed insoles (foot orthoses).
Has previously been used as a lecture area / viewing area, also as a Tack Shop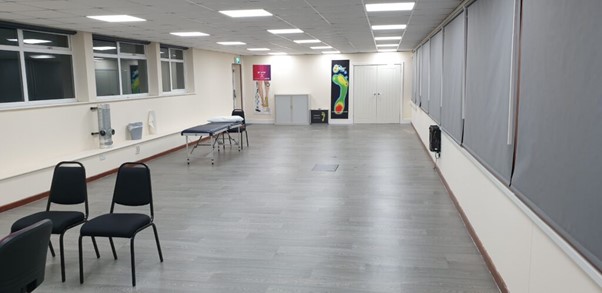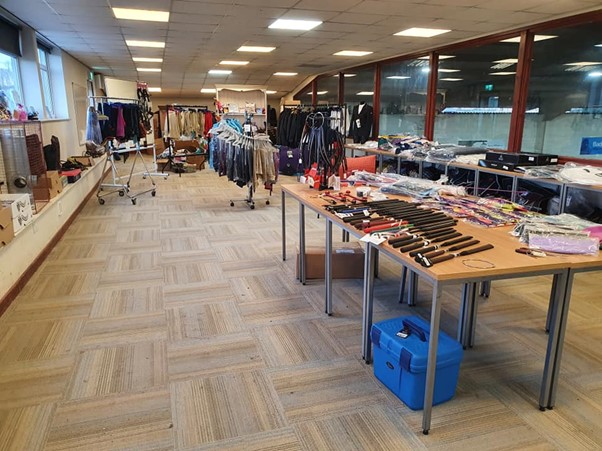 Outdoor Arenas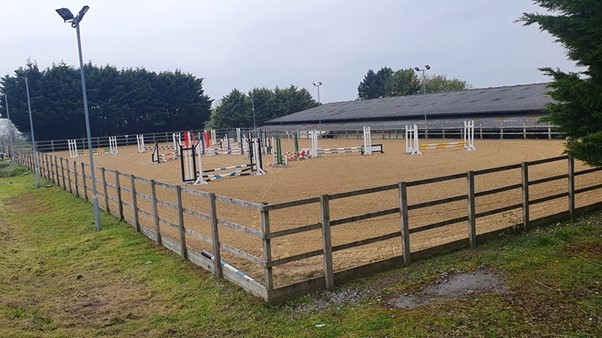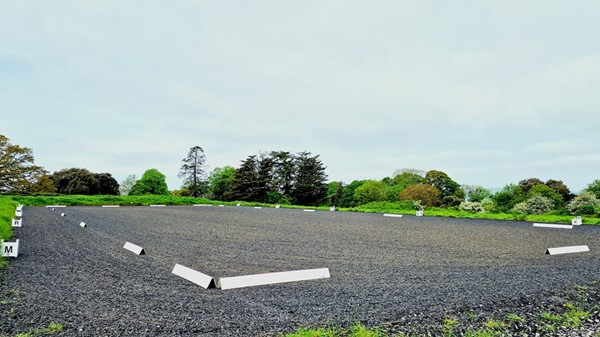 Additional arena – 45m x 22m
In need of refurbishment or with necessary planning you could extend the Indoor school over this arena.
Stables
All measurement are approximate
Front Yard
2 x Stables very large stables 20 x 12 feet
4 x Large Stable 16 x 12 feet
8 x Regular Stables 12 x 12 feet
1 x Rug Rooms 6 x 12 feet
1 x Feed room 6 x 12 feet
Large Tack room with sink and hot water
Total Stables = 14
Back Yard
2 x Stables 10 x 20 feet
13 x Stables 10 x 10 feet
1 x small tack room 10 x 10 feet
1 x Large Tack Room with sink and hot water
Total Stables = 15
Hay Barn
American Barn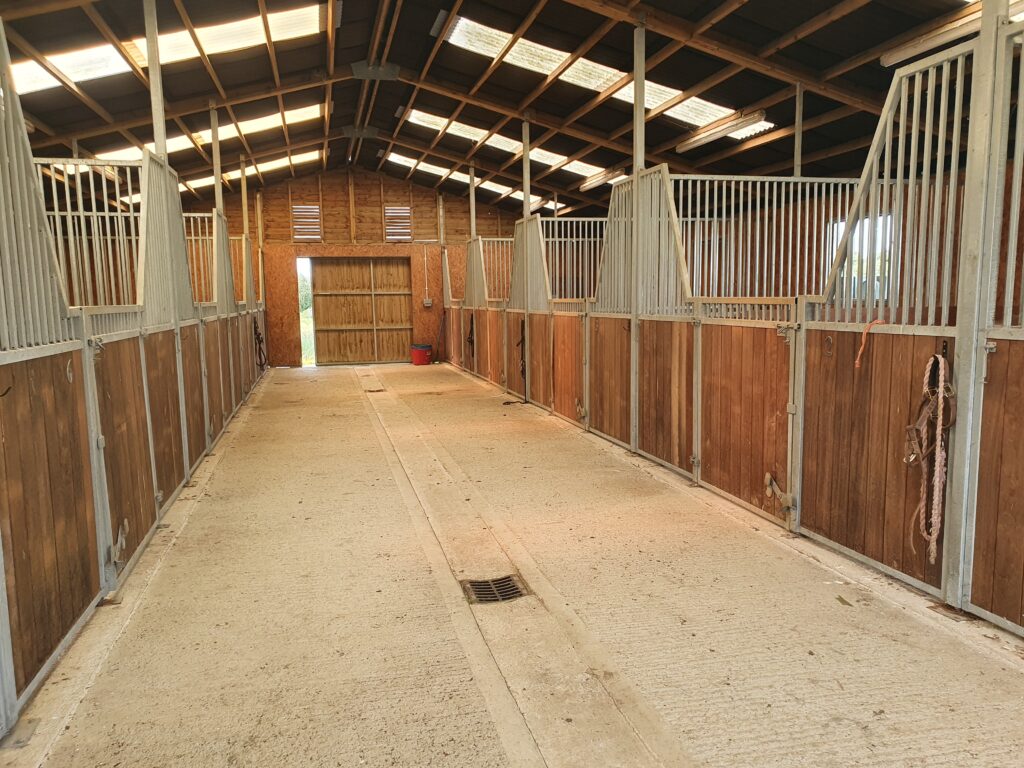 9 x Stable 12 x 12 feet
1 x Tack room 12 x 12 feet
1 x Field Shelter 12 x 24 feet
Total Stables 38
Estate
50 acres with the main property, divided up into 8 fields,
Has previously had a cross country on 3 of the fields, this be would very popular if rebuilt, also there would be potential with necessary planning for glamping / camping and caravan storage.
An additional 4 acres divided into 3 paddocks go with the property of the Lodge.
For the whole property with both houses, 54 acres all buildings, indoor arena and outside arenas and sold with the business. All equipment for maintenance and running shows is available by separate negation.
Offers in excess £3.5 million
Contact: Jane Vosper 07989 320978